Hi!
On the right site of the blog you can now see the live status of the c0mpic image-hosting service. A green arrow for everything is up and a red cross, if the service is down.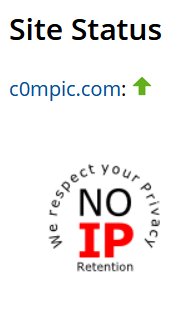 I also updated the "Looking Glass" page – there might be some interesting informations for you 🙂
Btw. on this blog we provide similar privacy settings for you. The access log of the web-server is disabled for this domain and if you post a comment, we do not log your IP address, mail address or User-agent. It is not required to enter an username or mail address for posting comments here.
Have a nice day!